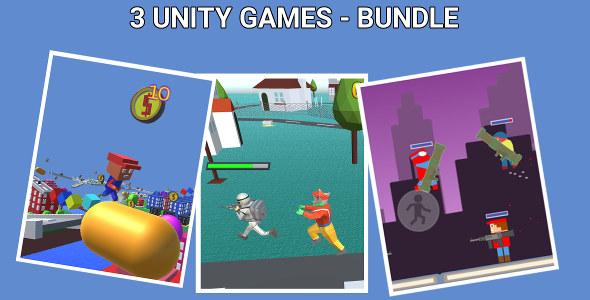 Bundle
3 Android Unity Games.
Access the following urls for more information.
Super 3d World Adventure – Unity Game
Super 3d world Adventure a simple 3d platform game you have to avoid obstacles to get coins and buy characters.
Zombie Attack is a third person shooting 3d game, zombies can be killed by touching the screen. You have different weapons that you can buy in the store.
Simple 2d Shooter – Unity Game
It is a simple and hard 2d shooting game, you can unlock new characters.
Requirements:
Supported Unity version 2020.3.14f1.
Android SDK and NDK.
Monetization:
How to Setup and Reskin:
The documentation included in the project will guide you through the reskinning process for Unity, step by step.

Source